BDSwiss is a regulated and respectable broker, who have successfully cornered the European market with particular popularity in Germany. Since their launch in 2010, the company have evolved from strength to strength, expanding their products and services to include forex, CFDs and even binary. Yet they have managed this feat without falling victim to the desire to over complicate matters. BDSwiss keep their forex / CFD offerings separate from their binary products with both their platform and anchored homepages. We have reviewed their binary options services here.
When it comes to flashy promotions and bonuses, BDSwiss doesn't buy in. The broker wants you to feel that you are part of an exclusive community of well educated, supported and rewarded clients. They offer three uncomplicated live accounts, each benefiting a trader with variable (but low) spread rates, an optional bonus and a healthy maximum leverage of 1:500. They've paired their instruments and quotes with a high spec platform – MetaTrader4 – for maximum effect. Ahead of this, traders are given free access to a rich library of educational resources, which include the unusual option of live trade lessons, as well as the standard academic courses and webinar sessions. BDSwiss' online customer service team are well versed in company policy, knowledge of materials, platform and available services, and are on hand to guide you in multiple languages 24/5.
Getting started with these great features and a free demo account takes seconds. Read on for more information about BDSwiss through our concise review of their services.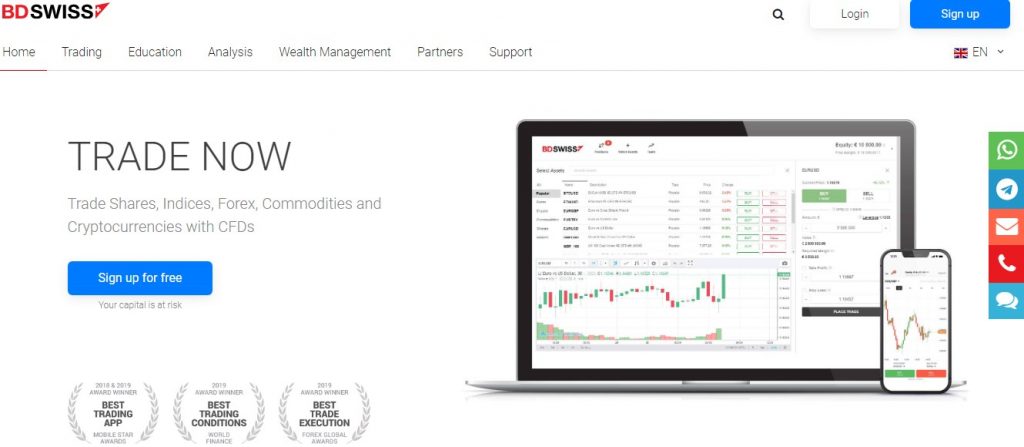 Licensing & Regulation
BDSwiss is a licensed brand of BDSwiss Holding Plc (formerly known as Keplero Holdings Ltd). The company have a registered office address at Ioanni Stylianou 6, 2nd Floor, Flat/Office 202, 2003, Nicosia, in Cyprus. BDSwiss considered the official trading name of BDSwiss Holding Plc, which is a Cyprus Investment Firm ("CIF"), authorized and regulated by the Cyprus Securities and Exchange Commission (CySec) under License Number 199/13.
Due to their status, BDSwiss is unable to offer accounts to US residents, but welcomes traders from MOST REGIONS.
Accounts, Trading Platform & Features
Keeping things simple, BDSwiss offers its new clients the choice of three live account packages that have been constructed in order to suit a variety of trading styles and needs. Ahead of selecting one of these, you will have the opportunity to trial their spreads, MT4 platform and general services through the use of a demo account. To sign up for the demo, simply register yourself with BDSwiss and set up your preferences (pick from EUR or USD). The demo will run for just one month with $/€10,000 in your virtual fund pot to trade with.
Although the demo allowance is a little tight in time and money, it should help you to conclude if forex trading is something worth seriously investing in. The following live packages can then be met with consideration of an opening deposit and features that best suit you. They can be run in GBP, USD or EUR.
Live Accounts
BDSwiss Basic Account – Although it is stated that no deposit is necessary to open up a Basic Account, it was confirmed to us through an agent that you will need to pay in €/$100. Leverage is capped at 1:400, with a minimum lot size of 0.01 and a low, variable spread. Commission is applicable.
BDSwiss Bonus Account – This account will require an opening deposit of €500 – €9,999. It is duly named for the accompanying 25% bonus that will be assigned to you based off this initial deposit amount. The higher leverage ratio of 1:500 is attainable, with a slightly elevated variable spread across the board. Commission is applicable once again.
BDSwiss Black Account – The BDSwiss Account is designed to suit professional investors or those with €10,000 or more to start out with. The main benefit of this account is that there are no additional commissions added beyond the spread quote presented to you. Minimum lot size is increased to 0.1 but leverage remains 1:500 maximum.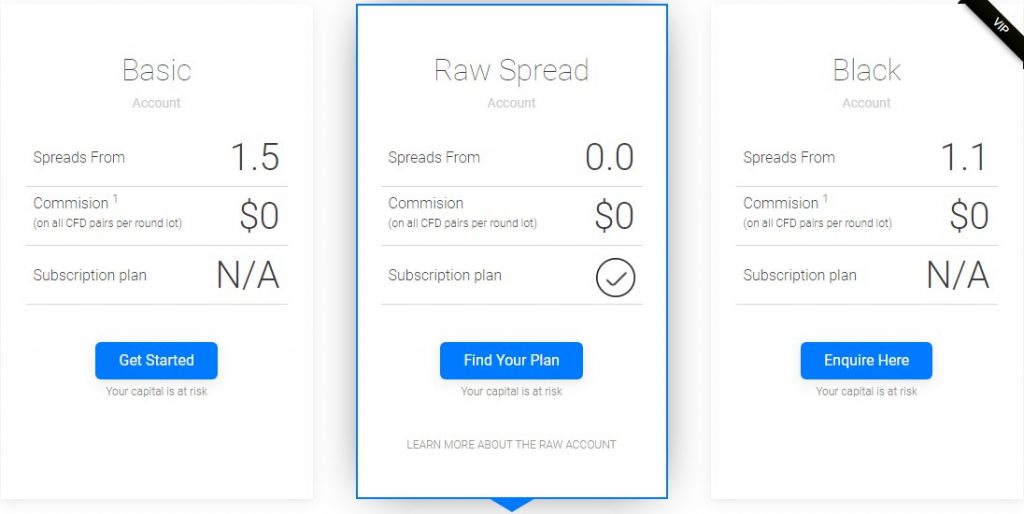 By opening one of these, you will be able to access spread quotes on the platform that have been edited to suit your account specifications.
BDSwiss has recruited the MetaTrader4 platform in order to merge its top spreads, tools and analysis with the best trading environment available to its clients. MetaTrader is respected among the online forex trading community around the world and has an excellent reputation for a rich, dynamic interface that is customisable and suited to all experience levels. In this instance, the broker is able to offer the platform in formats that work superbly across all manner of computers and devices. Links to the traditional, downloadable versions of MT4 can be located within the footer of the BDSwiss website. Here you will notice you can install both PC and Mac variations. Also, mobile apps have been well-tested and are matched to most Android and Apple devices. Furthermore, for those of you who prefer minimal fuss and want the freedom of access from any desktop, there is a web-based version of MT4. This is also recommended for beginners who might be overwhelmed with the meatiness of traditional MetaTrader platform; it's 100+ indicators, charts, EAs and professional features.
A Punchy Extra: BDSwiss provide negative balance protection. This means that the broker stands in and prevents sour trades from taking your account balance into minus figures, ending your losses at zero.
Fees & Commissions
At first glance, BDSwiss' account ranking and spreads vs. commission are the reverse of what we have come to expect from brokers offering these sorts of contracts. The commission free Black Account is also rewarded with the lowest spreads – just an average of 1 pip on the EURUSD. For the Bonus Account, clients will see an average quote of 1.5 pips to the EURUSD, with the same pair sitting at a lower 1.3 pips for the Basic Account. What isn't made clear however, is that both these spreads hold their commission within the quote and nothing further will be added in regards to forex pairs, nor for trades on commodities. However, for positions held overnight, rollover fees apply to all trades held open past 21:00 GMT – this is quite reasonable and can be expressed in the pip quote given to your chosen instrument.
Fees and commissions come into play upon the trade of indices, stocks and treasuries CFDs. Using NAS100 index as an example, the three BDSwiss accounts claim the following average spread in points: Basic/200, Bonus/200, and Black/300. Upon which the Basic and Bonus accounts will be subject to €2 per lot, whilst the Black account holder will experience no further fees.
For all stock CFDs a small commission fee (starting from around 0.1%) will be deducted upon opening and closing positions.
In most cases, BDSwiss states that it keeps tight spreads, and that slippage is minimal. However, as with all trading companies, when the market experiences volatility slippage can occur. There is no further data to accompany this.
Banking Options
When registering your details with BDSwiss you will have the chance to select your currency from a long list that includes GBP, EUR, USD, PLN, DKK, SEK, NOK and CHF. Starting deposits for opening an account begin at €/$100.
Deposit
You may choose to deposit from your client portal by following the prompt in the header. You will have the option from this point of making your payment through the following banking options: Visa or Mastercard (credit and debit), Maestro, PostePay, Paysafe Card, Neteller, Skrill, Rapid, SoFort or direct bank transfer. There are no fees associated with this service, however, each option is defined by minimum and maximum boundaries – this will be listed underneath the provider upon proceeding.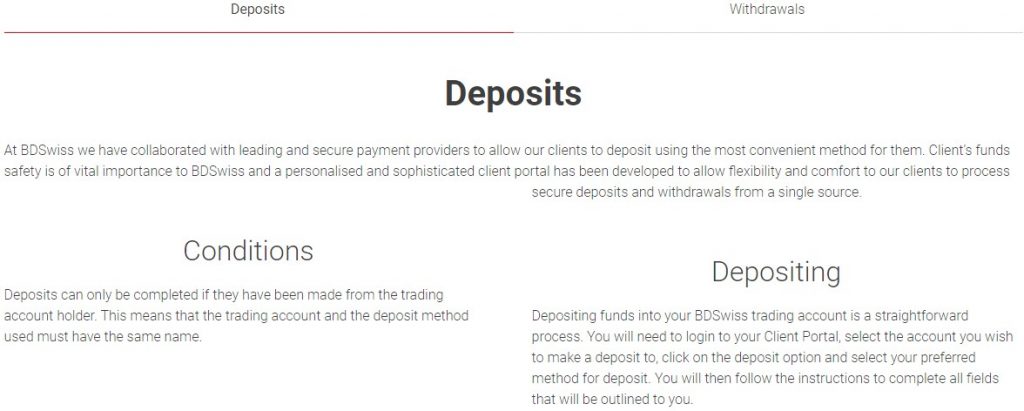 Withdrawals
Withdrawals come with a baseline of €/$100 and that the sum of the initial deposited amounts must first be traded once for this to be toll free. If you do not meet this criteria ahead of withdrawal, you will be met with a €25 or 3% fee.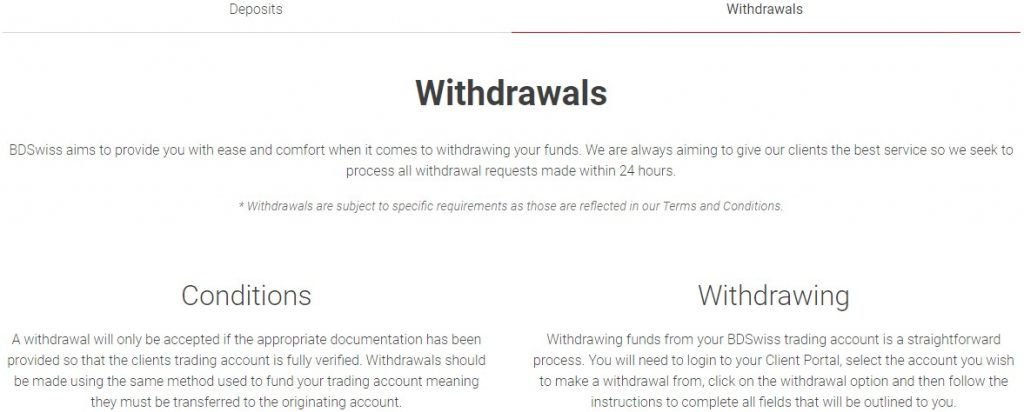 Requests can be made simply through your client portal, but the correct verification documents will need to have been submitted beforehand in order to proceed with the approval. Withdrawals will be returned to the original source of deposit. Requests are processed within 24 – 48 hours by the financial department, after which it will take 2 – 7 working days before you see the credit.
If you should be running a BDSwiss Bonus account, you would have been entitled to a 25% bonus upon opening. This bonus is subject to its own terms and conditions, with specifications that must be adhered to ahead of requesting a withdrawal. Please refer to these terms for further clarification.
Education Resources & Support
Live chat is a multilingual function that is accessible from within the BDSwiss website. The agents manning the desk of this facility are capable of offering guidance across a range of the company's products, and primarily in German or English. Our assistance helped to locate several key factors of information regarding the broker's services through direct page links or pre-written script. In many ways we found them to be friendly, astute and on point. On occasion they were a little repetitive, which we feel might have linked directly to English as a secondary language option or purely due to the number of clients also seeking their attention. For alternative methods of support, you may speak directly to an advisor through one of the many international phone lines listed on the Contact Us page. Whilst at this point, you could always leave them a more detailed email request of your concerns for an archivable transcript.
With BDSwiss offering numerous services and products, we were relieved to see that they provide adequate educational resources to match. Underneath the main menu heading, you will see a page referred to as Analysis, which is essentially the education domain. A menu offers links to a Trading Journal (basically the broker's news blog), the Economic Calendar, Economic News, Courses and Live Webinars. All clients will have access to these resources, regardless of account rank.
The courses provided open up a new area of BDSwiss' website and services. Here you can find a colourful selection of classes dedicated to general trade, technical analysis, strategy development and the psychological aspects of online trading. Most are free and available in English and German. Some exploration of this space will take you on a journey through these courses, into chaptered lessons that are monitored as you mark them 'complete', and move forward. These guides are primarily in writing, with the live webinars on hand to offer a new perspective. These webinars are run by analysts and scheduled for view weekly. Special events are noted and discussed as an expansion of the economic calendar. Uniquely, live trading sessions are arranged on a regular basis, ensuring that context and practicality are paired for maximum effect.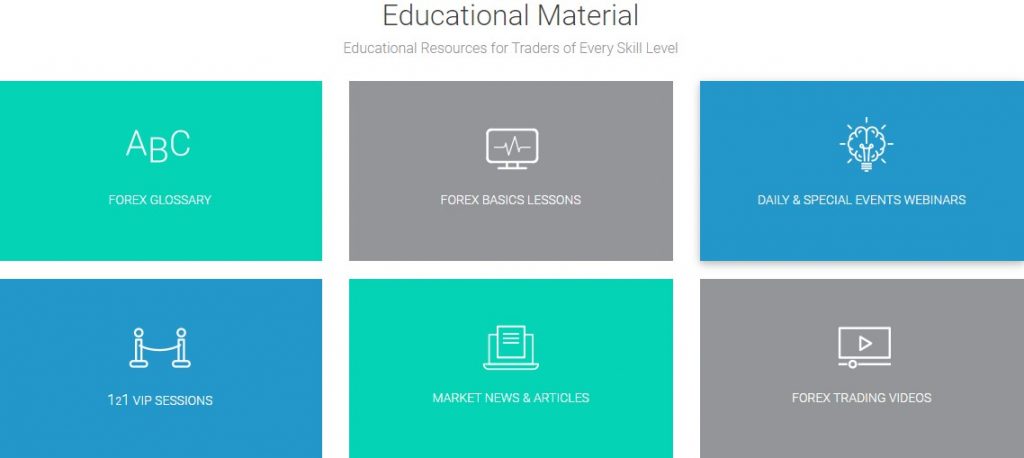 Why Trade at BDSwiss?
BDSwiss is a suitable broker for all levels of experience in the online forex trading industry. The company is devoted to providing the best learning environment for its clients, with just the right amount of encouragement to get traders actively moving away from their demo and into the full swing of real trading. They provide a stable body of resources to expertly guide their clients through their educational journey, giving them full access to webinars, courses and live trading sessions. You can pair the free demo with these mediums in order to obtain a well rounded experience.
There are three live accounts on offer through BDSwiss. Spreads are variable, low and for the most part, commission free across all accounts. CFD contracts can be opened on numerous European stock options, indices and treasuries, from just 0.01% commission for the open and close. Transparency is high on BDSwiss' agenda, with all fees, commission rates and varying contracts available for view on their site.
The online support is highly responsive and the platform option has been carefully chosen to offer the best possible guidance and tools for their traders. MetaTrader4 is quickly accessed through convenient download links, which have considered Mac, web and mobile alternatives to the traditional PC run terminal.
In short, we highly recommend BDSwiss, rating them 5 out of 5 for their forex / CFD services.
Leave a comment